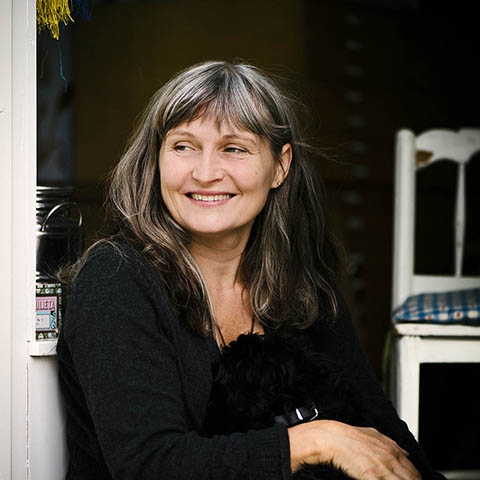 "I have worked with picture books my entire professional life. To me, the picture book is the ultimate artistic expression. The fact that it is often intended for children shouldn't make it less serious or of lower artistic quality. It makes me happy to know that my readers are often of different ages. Images communicate non-verbally and that's universal. Through picture books I have explored everything possible."
Anna Höglund is a Swedish author and illustrator born in 1958. She is considered one of Sweden's foremost illustrators, and has collaborated with authors like Ulf Stark, Barbro Lindgren and Gunnar
Lundkvist. Anna Höglund has also written several books such as those about Mina and Kåge, represented by Koja Agency. She has been awarded with both Swedish and foreign literary awards, including the Elsa Beskow Plaque, the Deutscher Jugendliteraturpreis, the Zilveren penseel, the August Prize and the Nils Holgersson Plaque.
In 2016 she received a Special Mention at the Bologna Ragazzi Award and the Astrid Lindgren Prize. The jury's motivation: "Anna Höglund's both writes and illustrates in a way that is poetic and precise, willfull and beautiful, contemporary and timeless about relationships, emotions, identity and growing up and that moves and stays with both younger and older readers."
Books by Anna Höglund