Nothing Happens!
Anders Holmer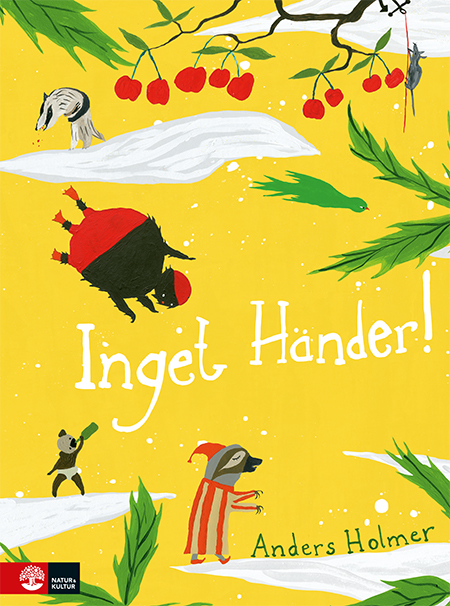 Original Title

Inget händer!

Published

Natur & Kultur, spring 2019

Genre

Picture books


Pages

32

Tags
Nothing Happens!
Anders Holmer
The third book by Anders Holmer is, just like his previous books, an explosion of color, imagination and creativity.
When nothing seems to really happen, a lot is actually going on all over the place – it's just a matter of
perspective.
Just like in the prequel, It Happens!, there is much to discover on each page, in the expressive art and playful texts.
Books by Anders Holmer