Without Animals I Die
Siri Spont & Jonna Björnstjerna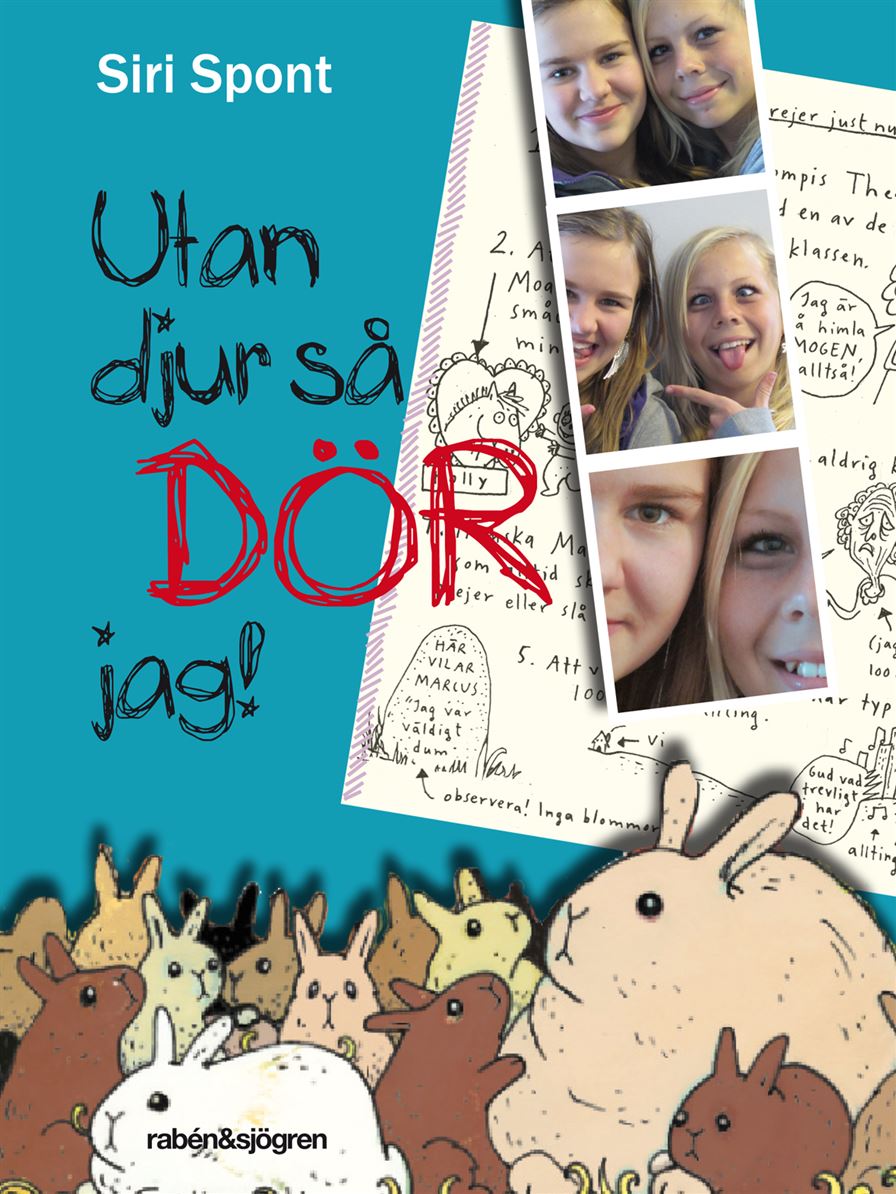 Original Title

Utan djur så dör jag

Published

Rabén & Sjögren, Stockholm 2011

Genre

Fiction 9-12


Pages

144

Rights Sold

Denmark (Rosinante)

Tags
Without Animals I Die
Siri Spont & Jonna Björnstjerna
Fun, fast-paced, intelligent and spot on for 9-12 years old readers.  A book about friendship and betrayal, about living in the countryside where everyone knows everyone, having a big sister who decides everything and loving animals more than anything else.
Five annoying things right now:
That my best friend always wants to hang with the "mature" popular girls in the class.
My sister thinks that a little kid should take over my horse.
I will never get together with anyone.
That horrible Marcus in the class who always says nasty things to me or hits me on the arm or in the stomach.
That we live in the country hundreds of miles from everything.
Tilda lives in the countryside and loves animals. She and her best friend Thea have each got a rabbit a few years ago, and out of sheer boredom they have bred a small rabbit farm. Now their parents have forbidden them to mate their pets if they cannot find owners for the baby rabbits first.
That proves to be easier said than done when Thea's rabbit gets seven young ones at once! One of them is completely black and that one Tilda would like to keep for herself. Tilda's parents are not quite as enthusiastic. They think Tilda has enough animals: rabbits, fish, birds, horses and dogs.
That's when Tilda hears herself say something awful: "Rocky is the world's most boring dog. I wish he would die, so that we can get a new dog instead." She regrets it the moment she said it. One shouldn't wish for anyone to die, you just don't…
Part one in the series.
Books in the series: