Whose Tracks?
Sarah Watson & Emma Jansson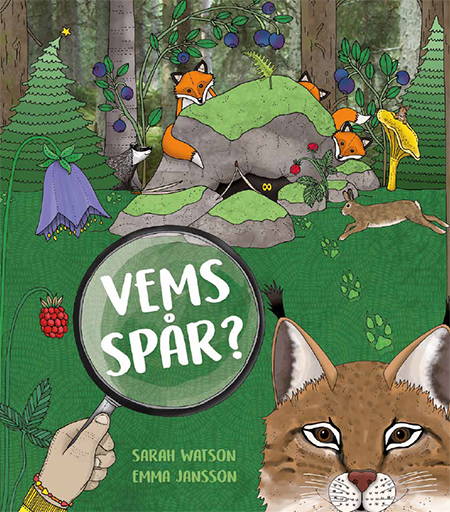 Original Title

Vems spår?

Published

Triumf förlag, 2018

Genre

Non fiction


Pages

28

Rights Sold

Simplified Chinese

Tags
Whose Tracks?
Sarah Watson & Emma Jansson
An exciting book about animal tracks with new discoveries on each spread. One day when you are out in the woods, you spot tracks – whose is it? A fox, a moose, a lynx, or maybe a bear – who has been here?
Learn to recognize the tracks from of some of the Nordic animals. Let Sarah Watson's text and Emma Jansson's illustrations guide you through the forest, and discover who has walked before you on the path.
Sarah Watson makes her picture book debut with this story in rhyme. She works as a pharmacist and researcher. Emma Jansson is an illustrator who finds her inspiration in the woods. She works with photography, graphic form and illustration.
More books in the series