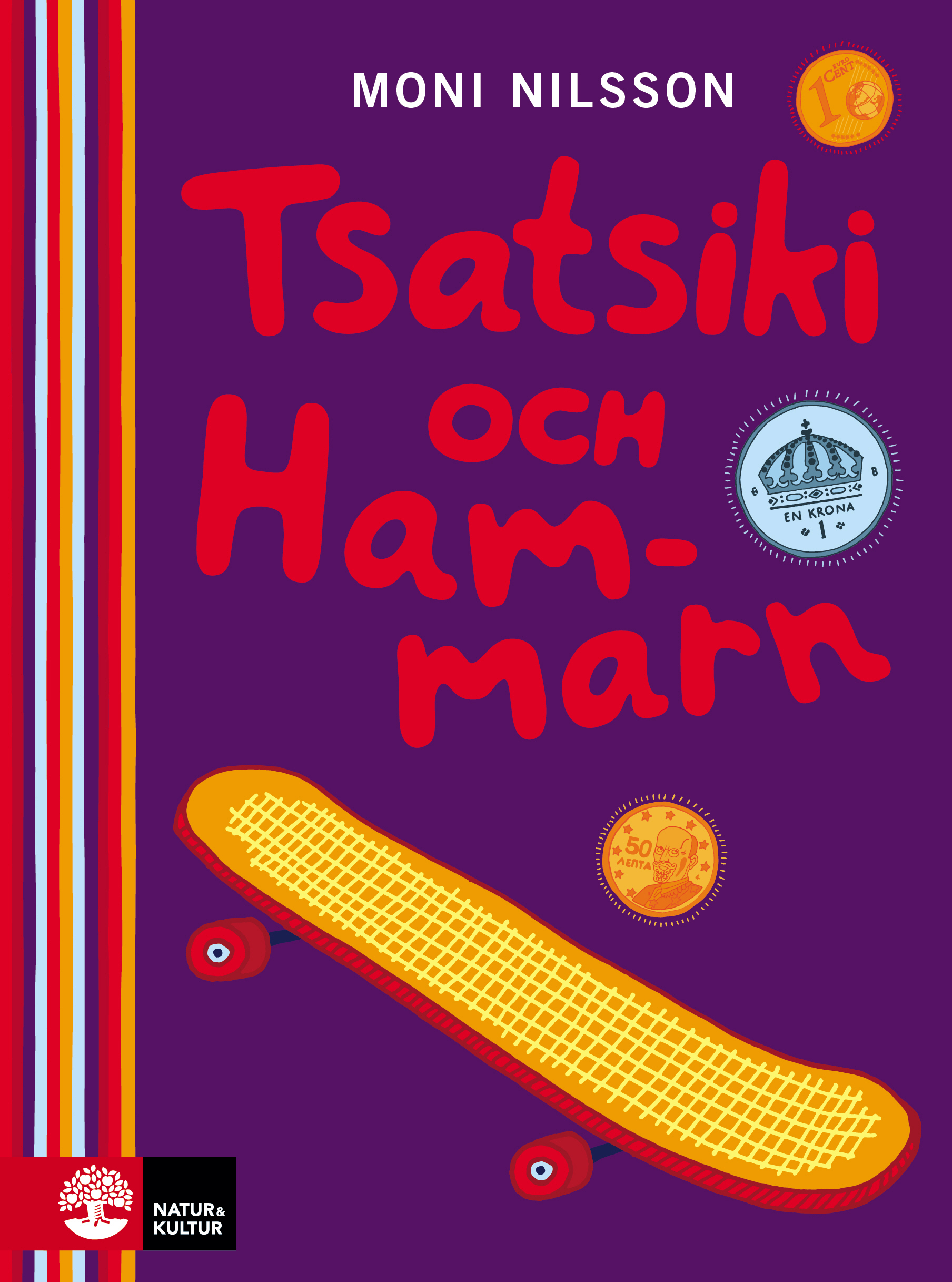 Original Title

Tsatsiki och Hammarn

Published

Natur & Kultur, Stockholm 2015

Genre

Fiction 9-12


Pages

200

Rights Sold

Polish
Faroese

Tags
Tsatsiki and The Hammer
Moni Nilsson
In Tsatsiki and The Hammer we get reacquainted with Tsatsiki and his best friend Per "The Hammer" Hammar. The book is about not having any money to go visit Agios Ammos, about having parents who fight, and about emancipation. It's also about the anguish of growing pains (like growing hair in new places…), but still being seen a child. At least that's how the girls view Tsatsiki nowadays, and Mom who barely lets him ride the bus by himself. Tsatsiki thinks a lot about who he really is. Nothing feels fun anymore once you're too old to play. But then he and The Hammer come up with the game of rock-paper-scissor to make things exciting… Which ends up leading to quite some embarrassment, and a broken bone.
Tsatsiki-Tsatsiki Johansson won the hearts of readers all over the world when the first book, Tsatsiki and Mom, was published in 1995. To date, the books have been translated into 17 languages and they continue to gain new generations of fans. The books have won numerous awards, and the first film about Tsatsiki won Best Film in 1999 in Sweden.
Moni Nilsson's portrayal of the everyday life of young Tsatsiki and his somewhat unconventional mother, is characterized by a unique familiar and captivating style, making the books true classics of our time. Together with the release of the long-awaited continuation about Tsatsiki, the earlier books in the series are revised with new covers by Sarah Sheppard. A new film about Tsatsiki premiered in Sweden Christmas 2015.
The Tsatsiki series