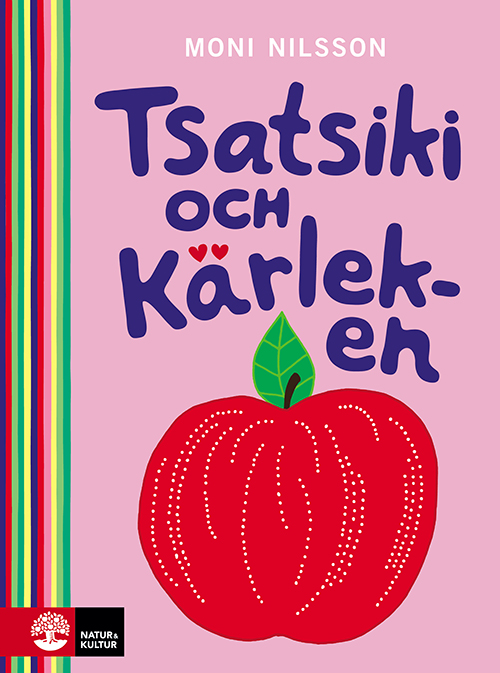 Original Title

Tsatsiki och kärleken

Published

Natur & kultur, 1999

Genre

Fiction 6-9


Pages

147

Rights Sold

Polish
Faroese

Tags
Tsatsiki and Love
Moni Nilsson
Tsatsiki starts fourth grade in the autumn. Before that he will stay in Greece with his dad The Octopus Catcher. But this summer is different. When Tsatsiki's grandpa dies he is lucky to have Elena, because her shenanigans are so funny and scary that Tsatsiki almost forgets the sad thing that has happened.
Back home in Sweden again Tsatsiki and Per Hammer become blood brothers. They also decide that it is still ok to play with lego. When you are in the fourth grade you can be small and big at the same time. With being big comes love.
Tsasiki feels weird when he understands that Julia probably is in love with him. Sure, Julia is kind and a great singer but Tsatsiki is in love with Sara. Sara and Tsatsiki are almost engaged and they have French kissed several times.
Moms stomach is growing and growing and her mood gets weird. Göran sells his motorcycle, and buys an old, red Volvo instead. First Tsatsiki gets both sad and angry, but it turns out the car is very good to have when little sister Retzina is born. Now Tsatsiki is a big brother and it feels amazing and official. Imagine that Tsatsiki, Mom, Göran and Retzina are their own little big family.
The Tsatsiki series