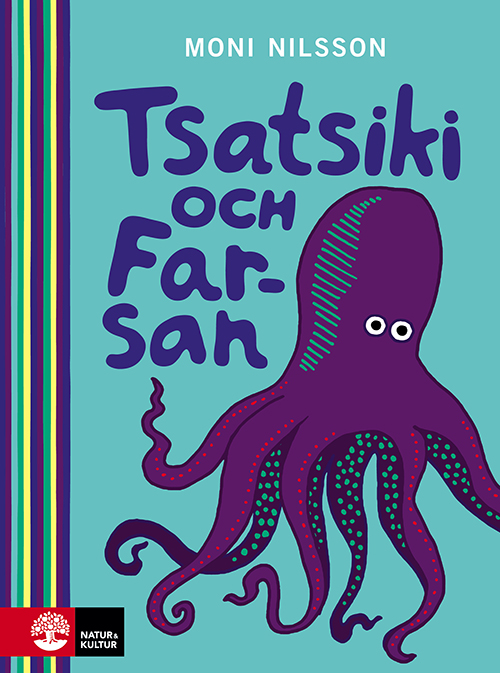 Original Title

Tsatsiki och Farsan

Published

Natur & kultur, 1996

Genre

Fiction 6-9


Pages

166

Rights Sold

Polish
Faroese

Tags
Tsatsiki and Dad
Moni Nilsson
It's the first summer holiday, and in severe heat Tsatsiki and his Mom are on their way towards the Greek island where dad Yanis lives. He will be so surprised, because he doesn't even know that he has an eight year old son living in Sweden. What if Yanis is not like a real dad should be?
In Greece Tsatsiki get to chase octopuses' and dive in caves with his cousin Elena. And he learn three things: that girls can be incredible brave, that they can kiss so that you feel it all the way down to your toes and that you can never trust moms, not even Mom.
When he comes back home to Sweden again there is more to learn, not just in school, where he no longer is a first grader?
Sure, the nuisance Morten Piss Ant may not be as dangerous as he pretends to be, but is it really a good idea to let him move in with them? Also, how come Maria Grynwall that liked Tsatsiki all through first grade now suddenly thinks he's the worst? And can you really trust your best friend?
The Tsatsiki series