Thomas & Emma Feel
Gunilla Wolde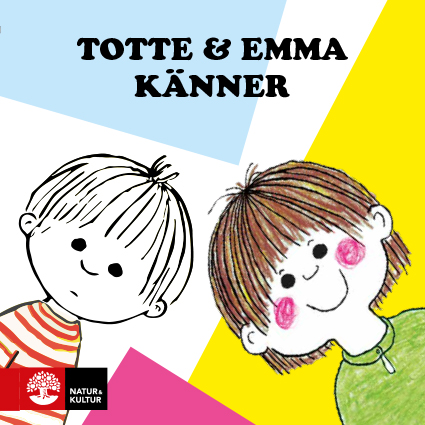 Original Title

Totte & Emma känner

Published

Natur & Kultur, Stockholm 2018

Genre

Board books
0-3

Pages

16

Rights Sold

Danish
Norwegian



Tags
Thomas & Emma Feel
Gunilla Wolde
Is Emma angry?
Is Emma angry now?
Is Thomas sad?
How do think Emma feels now?
How do you feel?
In a similar way as in Thomas and Emma Can, this new board book, based on Gunilla Wolde's beloved illustrations, explores feelings by contraposing simple questions with images of facial expressions and specific attitudes. By asking the readers directly to confi rm, deny or describe how the characters or themselves feel, the book opens up for a dialogue about the basic emotions.
The character Thomas was first introduced to the public in 1969, and the following years 9 more books about Thomas as well as 10 books about Emma were published. The books deal with subjects that parents and young children can relate to, making them, still today, as popular as ever.
To celebrate the 50-year anniversary of the classic series, Natur & Kultur will publish four new books in new formats, starting with two board books for toddlers in 2018.
In the same series