Thomas & Emma Can
Gunilla Wolde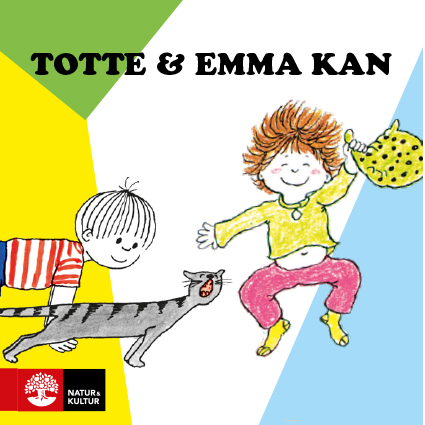 Original Title

Totte & Emma kan

Published

Natur & Kultur, Stockholm 2018

Genre

Board books
0-3

Pages

16

Rights Sold

Danish
Norwegian



Tags
Thomas & Emma Can
Gunilla Wolde
Can Emma dress herself?
Can Thomas find the necklace?
What can you do?
This sturdy little book will engage the very young readers by juxtaposing simple questions with illustrations that reinforce that concept or sometimes show quite the opposite. The contrasting effect makes this board book based on Gunilla Wolde's classic illustrations both fun to read and easy to love!
The character Thomas was first introduced to the public in 1969, and the following years 9 more books about Thomas as well as 10 books about Emma were published. The books deal with subjects that parents and young children can relate to, making them, over 30 years after they were first published, as popular as ever. Throughout the years the Thomas & Emma books have been translated into 14 languages.
In the same series