The Key To Hindside
Albin Alvtegen & Karin Alvtegen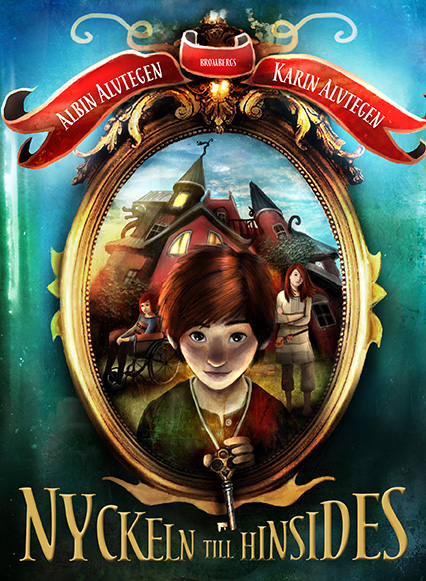 Original Title

Nyckeln till Hinsides

Published

Brombergs Bokförlag, 2016

Genre

Fiction 9-12


Pages

200

Tags
The Key To Hindside
Albin Alvtegen & Karin Alvtegen
The house of Trakeborg has been empty for many years, ever since the owner disappeared without a trace. 12 year old twins Linus and Linnéa move in over summer with their mum who's going to restore the house. The first night Linus hears strange noises inside the walls and soon things start disappearing. When he investigates the house, he finds a key underneath the floorboards. Who hid the key – and where does it lead? Suddenly Linus is entangled in a dangerous adventure where he's trying to save the newfound world of Hindside and his own. The creatures who inhabit this fantastical land fear that the opened portal between the two worlds threatens to destroy all life. With him on his adventure is Lionera, a girl who seems to be a copy of his sister.
The Key to Hindside is the first part of a trilogy, written by mother and son-duo Albin Alvtegen and Karin Alvtegen.
Karin Alvtegen has previously published seven novels to both critical and popular acclaim. Her books have been translated into more than 35 languages. The Key to The Hindside is her first children's book and first collaboration with her son.
In the same series