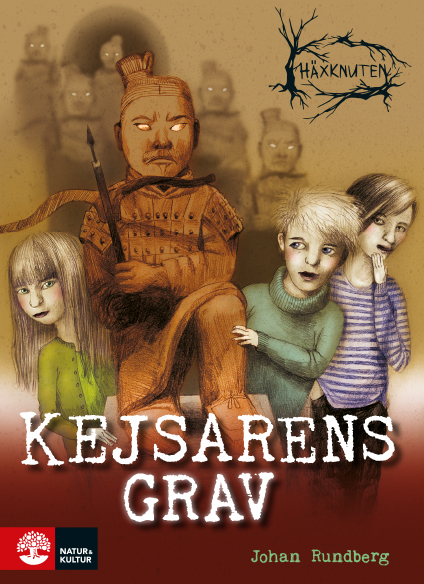 Original Title

Kejsarens grav

Published

Natur & Kultur, 2018

Genre

Fiction 9-12


Pages

200

Rights Sold

Norwegian

Tags
The Emperor's Grave
Johan Rundberg
It's soon Christmas and Sebastian is still haunted by the memories from the summer at seaside hotel Solöga. He's become afraid of the dark. He's also worried about his mom who isn't getting any acting jobs. At the same time, Sebastian is happy to hang out with Max and Mandy again. Mandy has gotten a part in an upcoming TV series that is being filmed at the The Museum of Far Eastern Antiquities in Stockholm. Under the museum there is a cavern, where a new exhibit is being built. But how is it that one of the heavy stone statues suddenly has moved, is Sebastian just imagining things? And who, or what, is attacking the museum attendants?
In The Emperor's Grave, Johan Rundberg manages to combine icy shivers with warm everyday humour. It is the second book in a trilogy.
Johan Rundberg has written a number of children's books. His title The Love Pizza was loved by readers and critics alike.
In the same series
Press voices

"There are plenty of ghost stories in today's chapter books, but the The Phantom's Voice is unusually clever, with humor and intelligence and several surprising twists. And really, really scary!" Dagens Nyheter