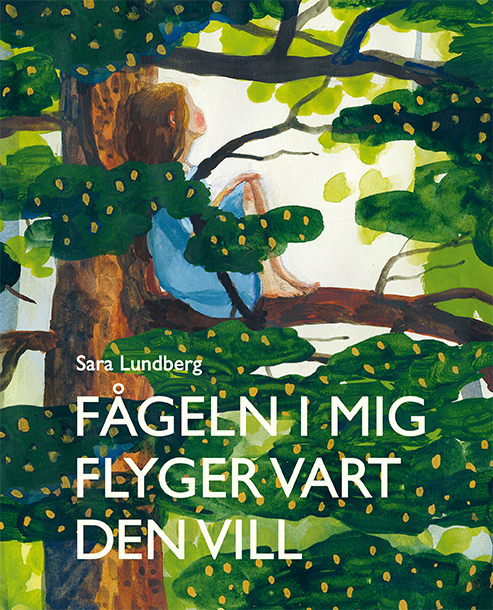 Original Title

Fågeln i mig flyger vart den vill

Published

Mirando Books, 2017

Genre

Graphic novels


Tags
The Bird within Me Flies Wherever it Wants
Sara Lundberg
What do you do when it feels impossible to live up to everything that is expected of you? What do you do when the only person who understands disappear? When you carry a longing for something that you can hardly put words on?
In 1910 a girl was born in the village of Hammerdal, Jämtland, in northern Sweden, her name was Berta Hansson. She knew early on that she wanted to be an artist and took a stand against the many conventions that existed when it came to work, family and dreams.
During her childhood, Berta lost both her sister and her deeply beloved mother in tuberculosis, the severe lung disease that affected so many people in the early 1900s. Maybe it was the fear of the deadly disease that ultimately contributed to her father's decision to let Berta leave the farm in Hammerdal to study. Berta trained as a schoolteacher.
Her first years of service she was in Fredrika, a small community in Lapland. But every spare moment she drew and painted. It was during the decade in Fredrika that Berta laid the foundation for her art, of which the deeply empathetic portraits of schoolchildren are an important part.
The Bird Within Me Flies Wherever It Wants is based on the life of artist Berta Hansson but it is also a universal story of grief, longing, intransigence and the power of imagination to change.
Press voices

»The Bird Within Flies Wherever It Wants is a piece of (women's) history for the youngest, but executed in a fashion of high artistic originality – never preachy or stilted. The illustrations are incredibly beautiful, I would like to frame every one of them and hang on the wall. The language is poetic and lovely, and full of implicit sorrow and longing. […] This is children's literature at its finest. « Ida Therén, ETC (23/8 2017).

»Sara Lundberg's illustrations: there are no words […] an extraordinary beautiful book in every way: cover, title, binding and content. « Prickiga Paula (27/8 2017)