Samuel's Strange Calendar
Ylva Karlsson & Katarina Strömgård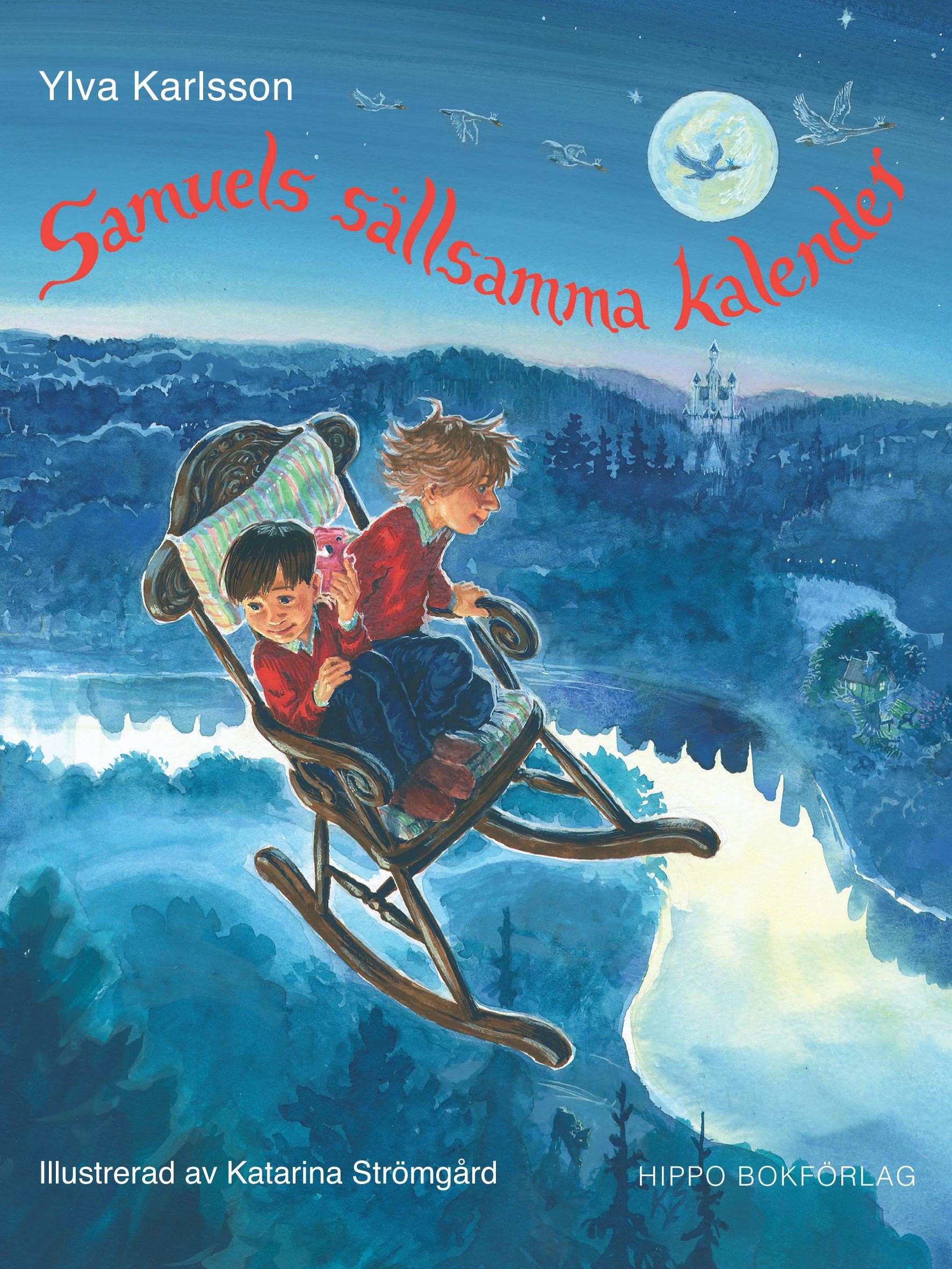 Original Title

Samuels sällsamma kalender

Published

Hippo, Stockholm 2013

Genre

Fiction 6-9


Pages

192

Tags
Samuel's Strange Calendar
Ylva Karlsson & Katarina Strömgård
When Samuel turned around Ossian had sat up straight on the rocking chair. He looked horrified. The rocking chair rocked. On its own! Samuel remembered what Petronella had said when Ossian was given the rocking chair. "Try opening the window before you sit on it."
The rocking chair rocked across the floor towards Samuel. The Raspberry bird fluttered around and Samuel hopped after it. Then the rocking chair sped up and lifted. Yes, it actually lifted from the floor. It flew. Up in the air and through the opened window.
The rocking chair and the strange calendar that Samuel and Ossian had been given by their nanny Petronella leads them straight into the world of magic. A free-standing sequel to Ossian's Unusual Nanny.
A book to read out loud or alone, by two August prize winners in a magical collaboration!
Books in the same series