Not Fair, Said Bruno
Lasse Anrell & Anna-Karin Garhamn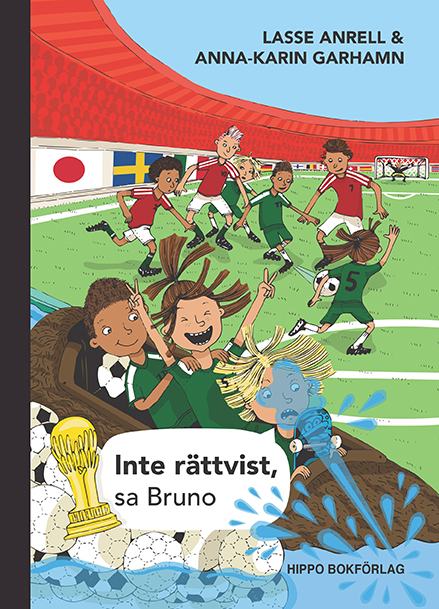 Original Title

Inte rättvist, sa Bruno

Published

Hippo Bokförlag, Stockholm 2015

Genre

Fiction 6-9
Sport

Pages

96

Tags
Not Fair, Said Bruno
Lasse Anrell & Anna-Karin Garhamn
Soccer for both girls and boys signed by Lasse Anrell.
A lot of stuff is going on for the three friends Ali, Bruno and Emma when the soccer season starts. They visit the big arena to watch a game between A-list teams. There they meet the players like Kennedy and Markus Rosenberg. And then they go to Gothenburg and the Gothia Cup. There are more matches, sleep-overs, Liseberg and a whole lot of mischiefs.
Second part of Lasse Anrells easy read and beloved soccer series with a lot of lovely pictures by Anna-Karin Garhamn.
Books in the same series