Mulle Meck Builds a Car
George Johansson & Jens Ahlblom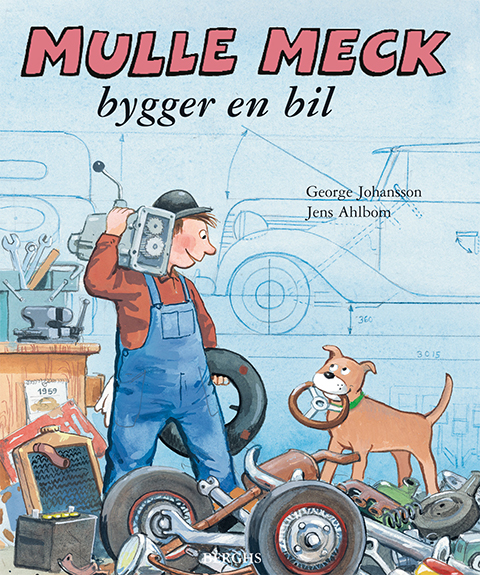 Original Title

Mulle Meck bygger en bil

Published

Berghs, 1993

Genre

Picture books


Pages

36

Rights Sold

Russian
Simplified Chinese


Tags
Mulle Meck Builds a Car
George Johansson & Jens Ahlblom
Mulle Meck lives at the end of a road with his boxer dog, Buffa. There they enjoy collecting all sorts of gadgets and thingumabobs. But Mulle has an urge to see what is at the other end of his road. In order to do so he must create some form of transportation. After assembling the axles, wheels, gearbox, brakes, steering wheel, seat and nuts and bolts he discovers that he still needs to find an engine. He quickly resolves the matter and triumphantly takes himself and his dog to discover what lies at the end of the road.
As he gathers the bits and pieces, Mulle does so in a logical manner, so that the logistics of building a car makes sense and are simplified. This makes it easier for readers to ask their parents for further details if they are curious.
The simple language and charming full-colour watercolour and pencil illustrations lead a young reader step-by-step through the bare necessities for building a car and making it run.
In the same series: