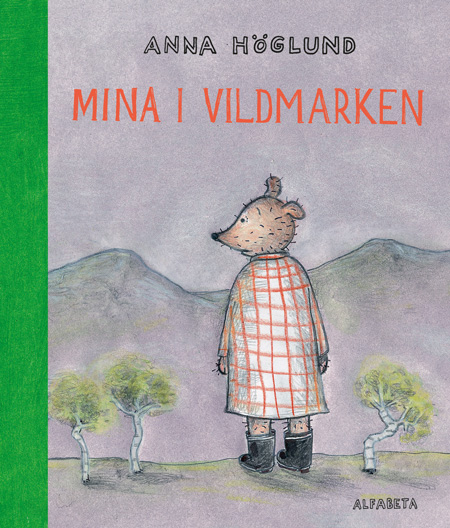 Original Title

Mina i vildmarken

Published

Alfabeta, 2014

Genre

Picture books


Pages

64

Tags
Mina in the Wilderness
Anna Höglund
Mina and Kåge are two different minded bears living in a house on the outskirts of a city. One day when Mina is going for a walk in the woods (Kåge prefers to stay at home in front of the new flat-screen TV), she finds an abandoned cottage. The cottage is run down but beautiful, and Mina begins to spend time there. She tells Kåge that she is moving to the cottage to have some time to herself, but if he likes to, he can come and visit.
Kåge does not like the wilderness at all. Still, after a few days he goes to find her, worried that Mina has left him for good.
They decide to a make a room for Mina in the small outhouse in the garden, where she can be by herself when she wants to.
Anna Höglund's books about Mina and Kåge have become classics. Mina in the Wilderness is the fifth book in the series of relationship dramas about the two bears.
In the same series: