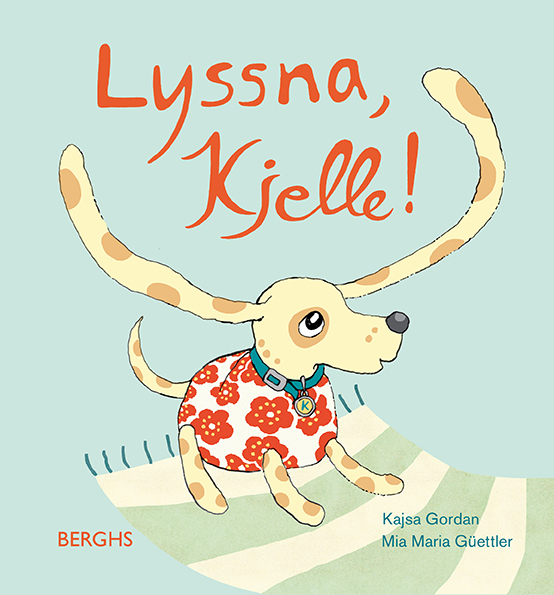 Original Title

Lyssna, Kjelle!

Published

Berghs förlag, Stockholm 2013

Genre

Picture books
0-3

Pages

32

Rights Sold

China
Norway


Tags
Listen, Bertie!
Kajsa Gordan & Mia Maria Güettler
Bertie is listening to a lot of exciting sounds!
A new book in the fun and super stylish series about Bertie, this time for the toddlers.
Bertie is listening to different sounds and examines where the sound is coming from.
In the same series
Press voices


You can see for yourselves that this is a frolic book! The ears, the floral suit, the plushy legs and the lumpy rag rugs. A lot is appealing to me, but most of all Kjelle's ears, they are living their own life, listening and discovering with heart and soul. It is the sounds that are at focus in this book, a really good example that it is possible to make something great of the classical/boring 'what's that growling/barking /meowing' if you have the imagination and a happy pen. Skånskan