Koko and Bo. Don't Have Time!
Lisen Adbåge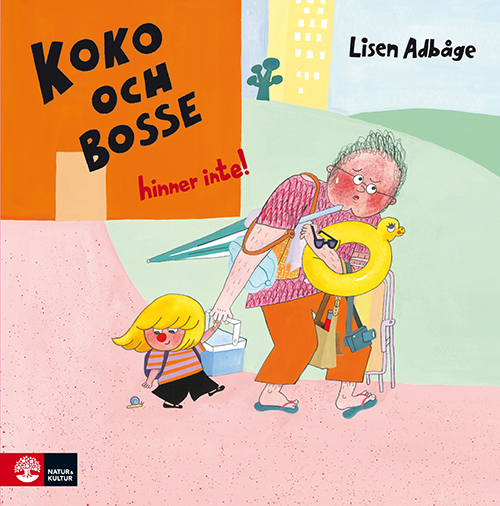 Original Title

Koko och Bosse. Hinner inte!

Genre

Picture books


Pages

32

Tags
Koko and Bo. Don't Have Time!
Lisen Adbåge
"We don't have time to play now," says Bo. "Get down from that rock immediately."
"Don't have time," says Koko. "We're climbing."
In the third book in the series about the charming duo, Koko and Bo are heading out for a day on the beach. They're in a hurry, so Bo urges Koko on. First they have to buy snacks to bring with them, and then they have to catch the bus. But Koko thinks that there are other, more important things to make time for.
A warm book that you will want to read again and again. Lisen Adbåge's illustrations have fresh, unconventional perspectives, the colors give depth to the setting while the characters shine with their own peculiarities.
Books in the same series

Press voices


"All three Koko and Bosse books are modern classics. Lisen Adbåge is a genius and it only takes one read to discover that." DAGENSETC