Koko and Bo. Don't Dare!
Lisen Adbåge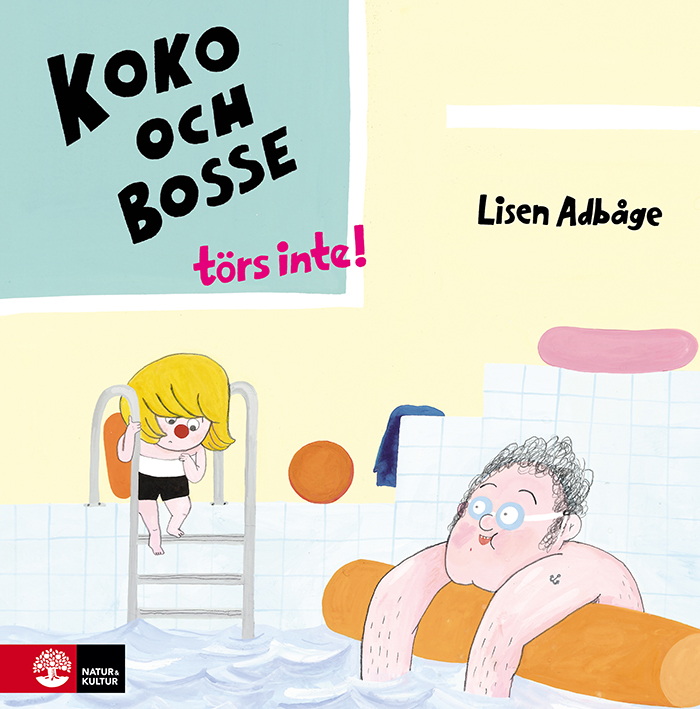 Original Title

Koko och Bosse. Törs inte!

Published

Natur & Kultur, Stockholm 2012

Genre

Picture books


Pages

32

Rights Sold

Denmark

Tags
Koko and Bo. Don't Dare!
Lisen Adbåge
Bo climbs to the top of the diving tower.
"Jump! Jump! Jump!" Koko shouts.
But Bo stands still.
"Are you scared?" Koko says.
"I don't think I feel like it," Bo says.
"CHICKEN!" a tough guy yells.
"Go ahead and dive yourself if you dare!" Koko says.
The guy leaves.
Bo climbs down again.
"How brave of you to tell that guy off," says Bo.
 The second book about the wonderful duo Koko and Bo. Once again we take part in their everyday life, depicted with a lot of humor and tenderness. What might be frightening to one might not be for another, but courage is about facing your fears. And that's what Koko and Bo do, together.
A durable and warm book that will stand for many bedtimes. Lisen Adbåge's illustrations have fresh unconventional perspectives, the colors gives depth to the setting while the characters shine with their own peculiarities.
Books in the same series
Press voices


. "All three Koko and Bosse books are modern classics. Lisen Adbåge is a genius and it only takes one read to discover that." DAGENSETC