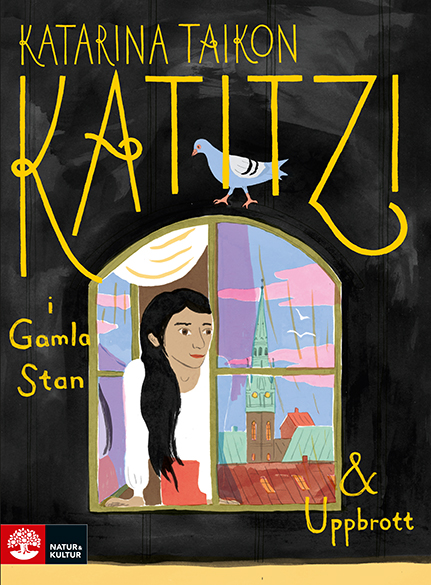 Original Title

Katitzi i Gamla Stan & Uppbrott

Published

Natur & Kultur, 2018

Genre

Fiction 9-12


Pages

150

Tags
Katitzi – last books
Katarina Taikon
Author and human rights activist Katarina Taikon wrote 13 books about the young Romani girl Katitzi and her family, between 1969 and 1980. The stories depict questions of injustice, ignorance and exclusion through the eyes of a child. The books about Katitzi have been loved by generations of readers and are now published in new editions, carefully revised by writer and journalist Lawen Mohtadi in collaboration with Katarina Taikon's daughter Angelica Ström. Each new edition consists of two of the original books, and have been given new illustrations by ALMA-nominee Joanna Hellgren.
The last volume is about friendship, when Katitzi stars in a film, and how she eventually breaks with the old lady in the attempt to make her own life. These last books are frightfully current, both in how the Romani population are still treated in Europe today, and in the light of #metoo.
Katarina Maria Taikon-Langhammer (1932–1995) was a Swedish author with Romani roots, who for many years fought for the rights of Romani in Sweden. She was awarded ABF's literary prize in 1964. In 2012, Natur & Kultur published Katarina Taikon's biography, written by Lawen Mohtadi.
The Katitzi series: