If You Saw Me Now
Sofia Nordin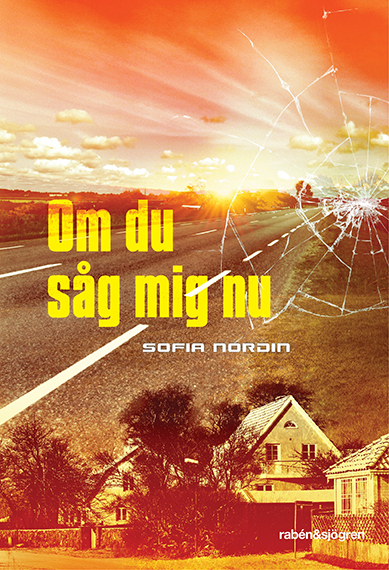 Original Title

Om du såg mig nu

Published

2017, Rabén & Sjögren

Genre

Fiction 12-15


Rights Sold

Denmark

Tags
If You Saw Me Now
Sofia Nordin
What can I say?
It was a school party. Everyone died.
Everyone except for me and Bianca and Sandra and Luke.
And Luke, he died anyway. Later.
It started well. Perfectly good. I had a new, stylish shirt. A splash of perfume. I felt like a winner, looked like a winner, smelled like a winner. Everyone was there, including every girl I liked. So what could go wrong?
Just about everything.
Everything could go wrong. The fact that I survived, for example. I think all those who survived the fever know what I mean.
A mysterious fever has killed most of humanity, the few who made it all seem to be children and young people. The society has collapsed and Esmael is one of the few who survived. Esmael appeared in the third book, when Ella and Nora moved in with him and his two friends. But Ella runs off, and Esmael goes after her. He is in love with her.
If You Saw Me Now is the exciting, stand-alone continuation of the critically acclaimed A Second at a Time, Run as Fast as You Can and As if I were Amazing. Sofia Nordin describes a post-apocalyptic reality where nothing is as it used to be, while the few people who are left have exactly the same feelings and thoughts as you and me.
In the same series
Press voices

"Sofia Nordin conveys Esmael's exclusion and the other's sense of community so that one feels the suffocating peer pressure, and realize how easy it is for charismatic people to manipulate others." Dagens Nyheter