Ib Celebrates Little Christmas
Peter Nordahl & Rasmus Bregnhøi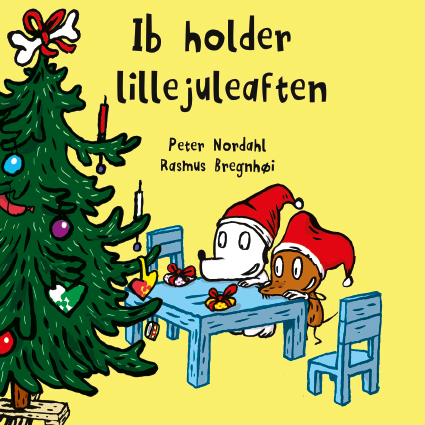 Original Title

Ib holder lillejuleaften

Published

Gyldendal

Genre

Picture books


Pages

28

Tags
Ib Celebrates Little Christmas
Peter Nordahl & Rasmus Bregnhøi
It's the day before Christmas, and Ib and mouse are celebrating little Christmas. They give each other gifts – little gifts. Maybe they will grow if they wait until tomorrow when it's the big Christmas?
This is a dog named Ib. So begins every story about the charming and brave Ib, a dog with lots of ideas. Not unlike a preschooler, Ib is self confident, curious, and has a great lust for life. But what characterizes Ib the most is his helpfulness. He lends a helping hand to all
those who need it: a pig, an old lady, a fireman – even a zombie. It's difficult not to fall in love with Ib.
Ib the Dog started out as a TV series in Denmark for young children, and has since been
turned into books (published in Danish by Gyldendal), games and apps. The TV series is now
being broadcast in all the Nordic countries. The books about Ib are characterized by clever
humor and recognition – and are loved by children and adults alike.
More books in the same series