Hedvig and the Hardemo Princess
Frida Nilsson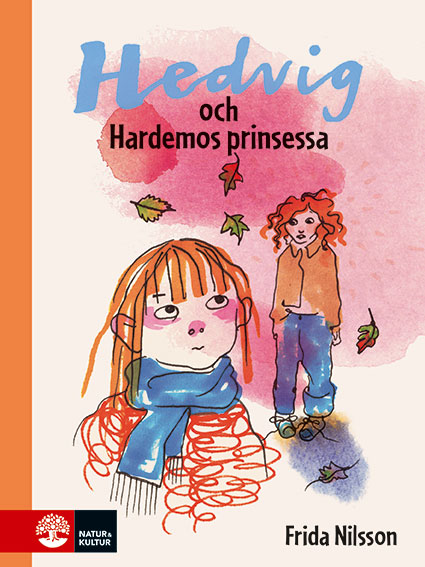 Original Title

Hedvig och Hardemos prinsessa

Published

Natur & Kultur, New Edition 2017, First published in 2009

Genre

Fiction 6-9


Pages

176

Rights Sold

Norwegian
German

Tags
Hedvig and the Hardemo Princess
Frida Nilsson
Hedvig has a new class mate. The new one has curly hair, long eyelashes, is pretty like a princess and cannot tie their own shoelaces. Hedvig doesn't mind helping out at all, but when she hears that the princess is a boy called Olle, it becomes embarrassing. To top it off, Olle is really fast. Hedvig has always been the fastest in the class!
Hedvig and the Hardemo Princess is the fourth independent part of the series about the street smart hillbilly kid Hedvig.
This is the fourth book in the series.
More books in the same series: