Harry, Gunnar and the Present
Sofia Nordin & Kajsa Gordan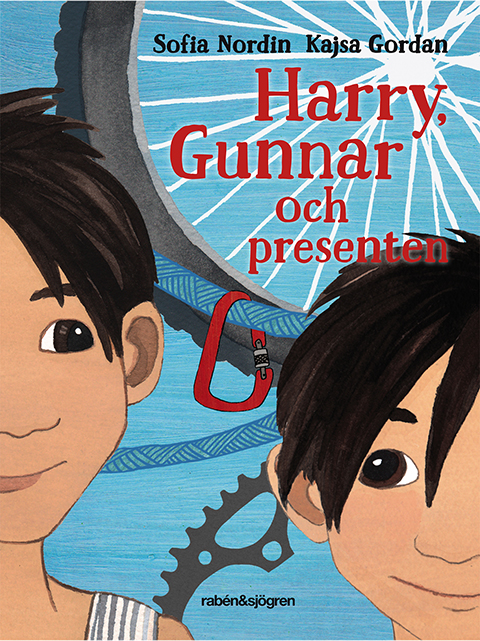 Original Title

Harry, Gunnar och presenten

Published

2014

Genre

Fiction 6-9


Pages

71

Tags
Harry, Gunnar and the Present
Sofia Nordin & Kajsa Gordan
On field day Harry and Gunnar have the surprise of their lives, their mother is the coolest pro at climbing mountains! Like Spiderman, she climbs up and down the mountain at least ten times and shows all the kids how to do it. They had no idea she could do that!
Harry and Gunnar cannot forget how happy mom was when she was climbing. Usually she is stressed out and working all the time. They decide to get her climbing gear for her birthday. They find the perfect kit for 2500 kronor. Together they will have to earn the money: babysitting, walking dogs, fixing bicycles and washing cars. But two days before the birthday they are still missing 1000 kronor. If they only had another week they would make it!
A heart-warming and humoristic family story about two inventive brothers by two of Sweden's most experienced children's authors. With lively and detailed illustrations by Caroline Röstlund.
In the same series