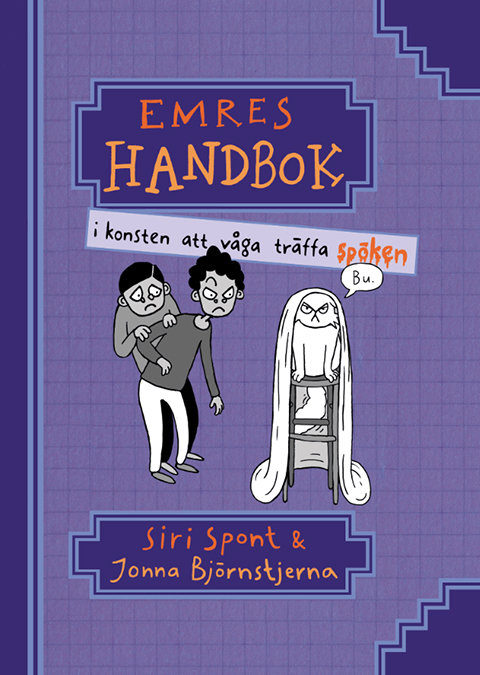 Original Title

Emres handbok i konsten att våga träffa spöken

Published

Hippo, 2017

Genre

Fiction 6-9


Pages

144

Tags
Emre's Manual in the Art of Hunting Ghosts
Siri Spont & Jonna Björnstjerna
"Diary of a Wimpy Kid" set in the high-rise suburbs!
Supposedly, the school's auditorium is haunted. And there is a rumor going around about a murderer in the basement. It is with mixed emotions that Emre and his friend Ömer set out looking for demons. Because what if, they really do find a ghost …
The fourth book in the popular series about Emre and Ömer! In the earlier books, readers have joined Emre on his ventures to make friends, become famous, and throw a party. So far the first two titles have sold more than 8,000 copies in Sweden.
The books' fun and playful layout, and numerous illustrations make them appealing even to the most reluctant readers.
In the same series: