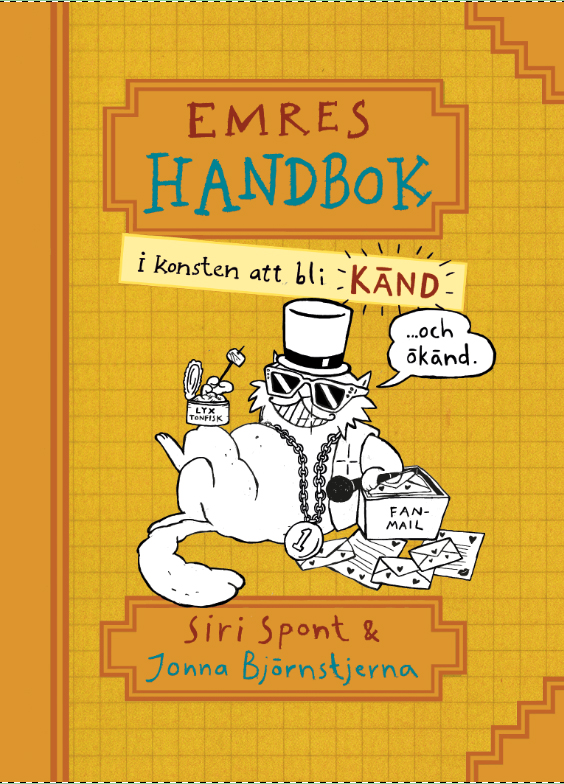 Original Title

Emres handbok i konsten att bli känd...och ökänd

Published

Hippo, Stockholm, May 2016

Genre

Fiction 6-9


Pages

128

Rights Sold

Danish

Tags
Emre's Manual in the Art of Becoming Famous (…and infamous)
Siri Spont & Jonna Björnstjerna
Emre is tired of feeling invisible. Not even Arian at the rec center
recognizes him, despite going there together for the past three
years. His best friend Ömer suggests that it's time to do something
about the situation. Emre simply has to become famous! And the
best way to do that overnight is on YouTube…
This is the second book in the humorous series about Emre, to be
published in May 2016.
In the same series