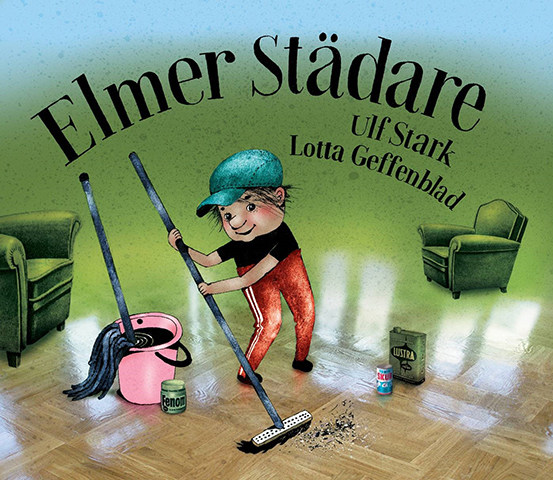 Original Title

Elmer Städare

Published

Berghs, 2017

Genre

Board books


Pages

32

Tags
Elmer the Cleaner
Ulf Stark & Lotta Geffenblad
The second book about little Elmer!
In the first book in the series we met Elmer the Chef. Now he has changed jobs and has become a cleaner!

"If it's dirty, I will come", reads a handwritten note. Elmer goes to help out here and there – he cleans for the lonely old lady and in the king's castle.
Because Elmer is the best cleaner in town!
A new irresistible picture book character by acclaimed author Ulf Stark and illustrator Lotta Geffenblad. A lot of humor and fun pictures for all the little ones who love to "work"!

More books in the same series