Elmer the Chef
Ulf Stark & Lotta Geffenblad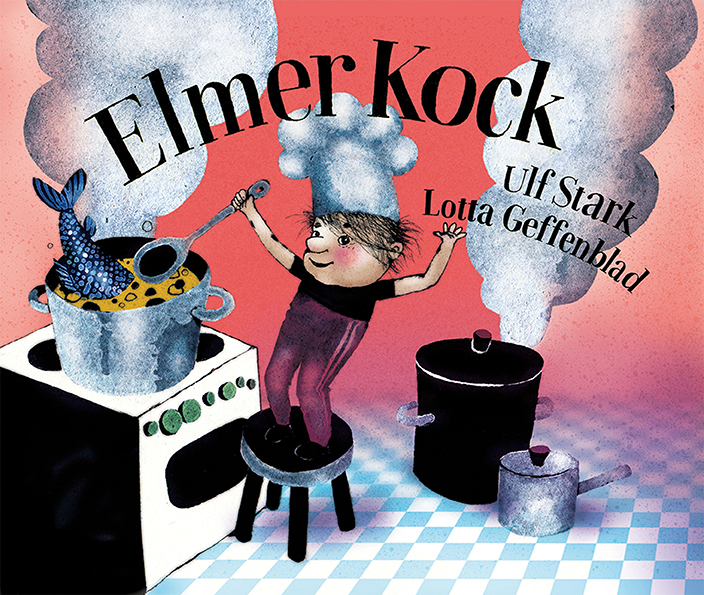 Original Title

Elmer Kock

Published

Berghs, Stockholm, May 2016

Genre

Picture books


Tags
Elmer the Chef
Ulf Stark & Lotta Geffenblad
People come from all over to eat at Elmer's restaurant. There's food enough for police officers, priests, tourists and cyclists, but also for those who are hungry and cold.
When Elmer is finally on the way home the King himself calls: Elmer has to help out! Elmer will appear in various professional roles. Planned for the series are: firefighter, cleaners, veterinarian… and Elmer's always the great hero!
A new irresistible picture book character by acclaimed author Ulf Stark and illustrator Lotta Geffenblad.
A lot of humor and fun pictures for all the little ones who love to "work"!
More books in the same series

Press voices

" This is pure picture book poetry, with assonances, alliterations and refrences for older readers, and so rhythmical that one cries out for a rapper (and a good rhythm section)."
– Dagens nyheter

"(...) the broccoli trees are just lovely."
– Svenska dagbladet

" Kind- hearted Elmer is a fun acquaintance we would be happy to meet again."
– BTJ