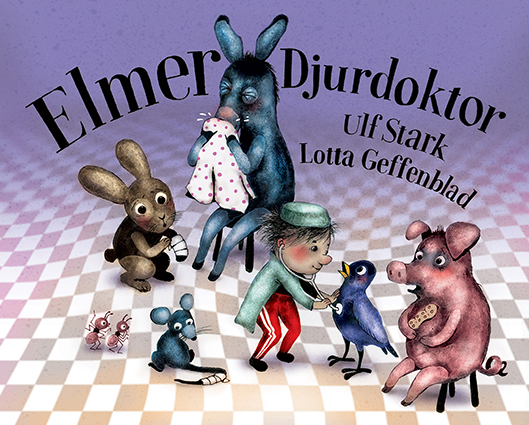 Original Title

Elmer Djurdoktor

Published

Berghs, 2018

Genre

Picture books


Pages

32

Tags
Elmer the Animal Doctor
Ulf Stark & Lotta Geffenblad
Elmer has been both a chef and a cleaner. Now he's switched to becoming a veterinarian. He has his hands full curing sick birds, rabbits and donkeys. But then he gets a call from the castle. Elmer has to go and save the royal dog.
In the books about the ambitious Elmer, he appears in various professional roles: cleaner, musician, veterinarian… and Elmer's always the reliable hero!
A new irresistible picture book character by acclaimed author Ulf Stark and illustrator Lotta Geffenblad. A lot of humor and fun pictures for all the little ones who love to "work"!
More books in the same series