Charlie the Wrestler
Anders Sparring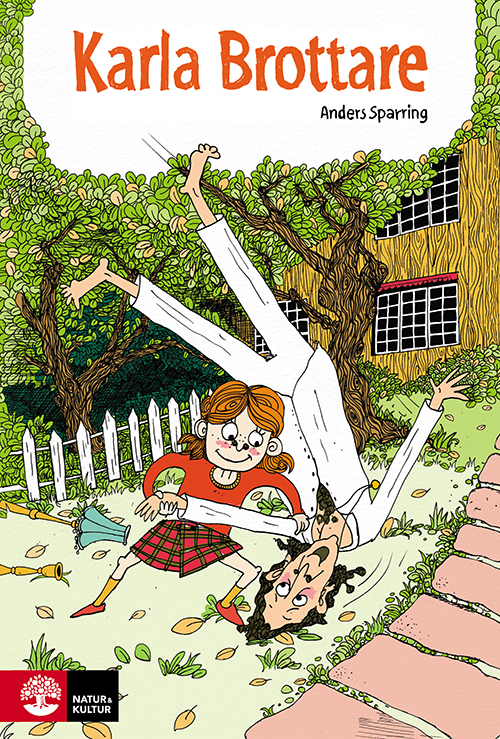 Original Title

Klara Brottare

Published

Natur & kultur, 2012

Genre

Fiction 6-9


Pages

172

Rights Sold

Denmark


Tags
Charlie the Wrestler
Anders Sparring
Charlie can wrestle down anyone despite the fact that she is only eight years old. Her dad Jean and her brother Martin don't stand a chance against her. Does this mean that Charlie is really big and has a lot of muscles? No, not at all. Charlie is not that strong. She just likes to wrestle.
In Charlie the Wrestler we get to meet Charlie and her bohemian crazy dad Jean, her handy brother Martin and a very mysterious boy who makes Charlies heart skip a beat. And Rut of course. She is in Charlie's class and is a bit silly, always wanting to wrestle with Charlie. But Charlie refuses. When Rut gets her hands on Jen's most precious belonging, Charlie has to come up with a plan to get it back.
It's the first title in the series about Charlie Wrestler, with black and white illustrations by Jonna Björnstjerna.
In the same series