Charlie the Wrestler and Hamster Dad
Anders Sparring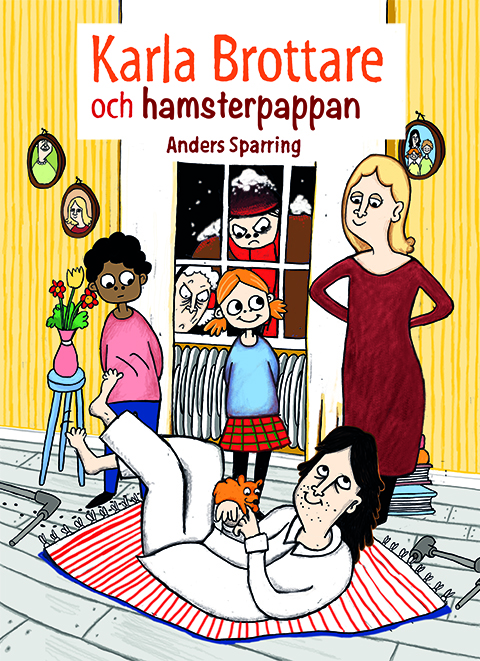 Original Title

Karla Brottare och hamsterpappan

Published

Natur & Kultur, Stockholm, August 2016

Genre

Fiction 6-9


Pages

245

Tags
Charlie the Wrestler and Hamster Dad
Anders Sparring
When Charlie's wrestling teacher Gudrun breaks an arm, Charlie decides to give up wrestling. The only question is: what should she do instead? Charlie decides on getting a hamster. Dad Jean's answer is of course no, but Charlie gets one anyway. In secret.
In the third book about Charlie the Wrestler, Josef, the boy with sparkly eyes and soft hair, has started in the same class as Charlie. But he doesn't seem to be wanting to spend time with her. He'd rather be with Amir – and sometimes he's also really mean! Ruth is all busy with Martin, and Jean thinks only about mom. So when Charlie gets into trouble she has to handle it herself. First, everything is fine. Then it gets worse. In the end, it's really bad. But it's a happy ending all the same.
The books about Charlie the Wrestler are charming and funny, with an original tone and a strong character whom the reader immediately falls for.
In the same series